I've built an AlfredApp workflow that makes quick SEO analyses on websites a lot easier. It basically prevents you from copy and pasting URLs into different tools a lot. I'm calling it Quix, after another tool I made, more on that below. If you just want to see the tool, skip the History part.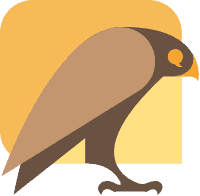 History
Once upon a time I built a productivity boosting bookmarklet called Quix. It was used by a lot of SEOs for a while to quickly analyze sites. Over time, as I didn't do anything to it, it gradually broke down, until I realized the mess it was and took it down a few months ago.
You see, Quix had to do a request to a server on our end every time you performed a command. Because of GDPR and log files, this became a hot mess of its own that I'd rather not manage for a free tool. So I needed a better solution that wouldn't touch any outside servers.
Demo
After you install this your workflow, the following magic happens when you hit Alt-Q ( ⎇-Q ):
Requirements
For this to work you need a Mac, with AlfredApp, and since it is a workflow, you'll need their paid Powerpack too. Don't worry it really is worth it on its own, even without this new added Quix goodness.
Download
This is still very early stages so there's no update mechanism in this yet. Be sure to follow me on Twitter to get any updates to this.